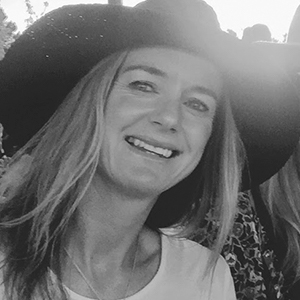 SIMONE
Yoga Teacher | Vinyasa-Restorative-Yin-Meditation-Mindfulness-Kids | 200-CYT | 500-CYT
Simone, founder of Tickle My Feet Yoga, shares her love of yoga with light-hearted, feel-good Vinyasa Flow yoga classes. Focusing on syncing movement with breath, she will share ancient yogic philosophy and Ayurveda wisdom that will help you peel back any restrictions to open your heart, body and soul to your true and best self.
A certified Level 2 Yoga teacher, Simone brings Wanganui its very first Vinyasa Flow classes – a yang style suited to those after a modern, flowing practice that builds strength, flexibility and mobility in both body and mind. Simone also offers deeply nourishing and threapeutic Yin Yoga, Restorative Yoga and kids yoga mindfulness classes for children at her studio and privately.
Off the mat, Simone works as a communications freelancer and is Mum to two lively monkeys. Healthy-eating and living is her thing after experiencing its positive healing effects on her own wellbeing. With constant curiosity for knowledge and a desire to help others live without suffering, Simone continues to educate herself through further training in both yoga, meditation, mindfulness and yoga's sister science, Ayurveda.
+300 Hour Advanced YTT (Level 2) Om Yoga 2020
Advanced Biomechanics + Anatomy Om Yoga 2020
Advanced Yin, Mindfulness + Meridians  Om Yoga 2019
Advanced Creative + Meaningful Sequencing Om Yoga 2019
Ancient Philosophy for the Modern Day Yogi, Pranayama, Mantra + Meditation Om Yoga 2019
Restorative Yoga Cindy Lee 2019
Yoga Teacher's Master Summit Yoga International 2018
Kids Yoga Therapy Calm Classrooms 2018
Psoas Workshop Nikki Rolston 2018
Ayurveda for Wellbeing Ayurveda Healing Institute 2018
Kids Yoga 101 Go Go Yoga For Kids 2018
200 Hour YTT Level 1 Power Living Australasia (RYS) 2017
200 RYT Yoga Alliance 2017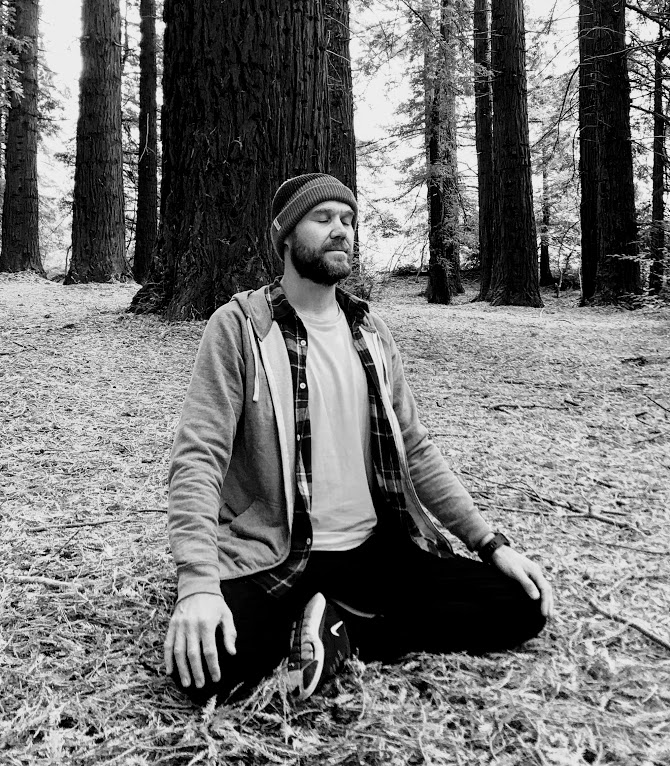 SI
Yoga Teacher | Yin-Meditation-Laughter-Sound
Simon (Si) has experienced first-hand the mind/body/soul benefits of practicing yoga and meditation for more than a decade. He says he is grateful for the sense of peace, clarity and freedom that it has brought to his over-active mind.
Trained under modern Yin Yoga legend Nik Robson, Si will soon be offering Yin Culture classes from our studio – a simple and spacious practice to help anyBODY slow down, tune in, let go and wake up.
An intermediate school teacher by day, Si currently shares many of his yoga and mindfulness tools in the classroom, including Laughter Yoga (yes it's a thing!) – helping to bring more focus, calm and joy to his students.
An ex-London DJ, music lover and musician (he currently plays bass in local band Kessel), Si's classes will be full of blissful, centering sounds that will help you to let go of tension and rest within. Si is the genius behind the Tickle My Feet Yoga playlists on Spotify that are available for you to enjoy.
Certified Laughter Yoga Leader Laughter Yoga University June 2019
Yin Yoga Training Nik Robson April 2019
Meditation Training The Life Raft 2017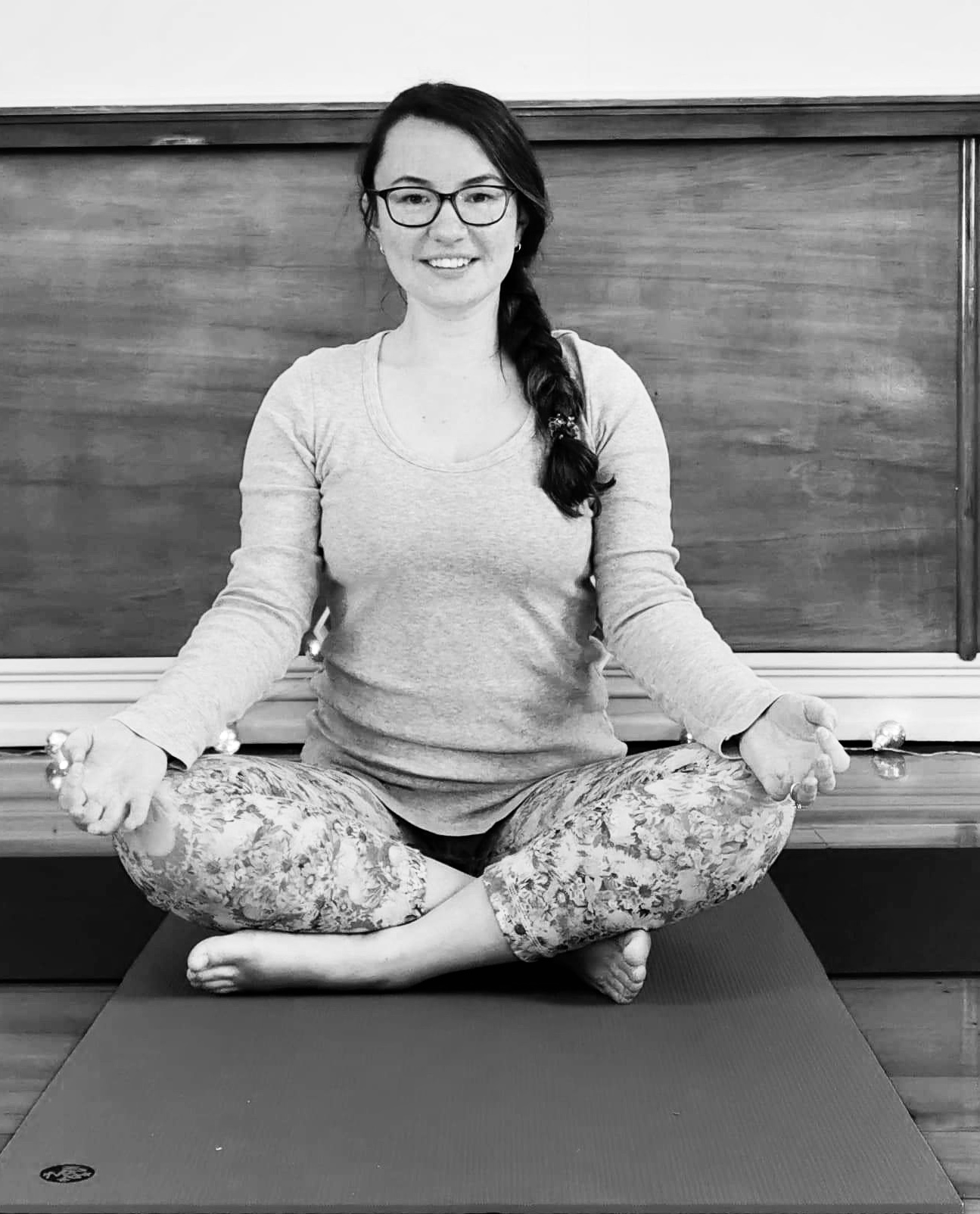 HERA
Yoga Teacher | Hatha | 200-CYT
Hera is a certified Hatha Yoga teacher and a regular student at Tickle My Feet Yoga studio. Hera steps in as a studio class teacher substitute from time-to-time and shares beautiful, heart-felt yoga classes.
Hera has been practicing yoga for some 10 years. She says it came into her life at the perfect time during her university days when she needed more peace and calm. The path of yoga has been part of her life ever since.
Hera says child's pose (balasana) is her favourite, one she often surrenders into to connect with her child-like ways – important we think, given her day job as a primary school teacher!