Awaken to your Atman with Yoga Nidra + Sound Bath experience
Awaken to your Atman
with healing Yoga Nidra + Sound Bath
Facilitators: Simone + guest
Yee Lee Lay from Light your Life
When: Saturday
22 August 2020
3:00pm-4:30pm (waiting list)
OR
5:00pm-6:30pm
NOW CLOSED FOR BOOKING
Contribution: $25pp
Venue: Yoga Spirit studio
Upstairs, 32 Ridgway Street
Whanganui
Please enter via Drews Avenue door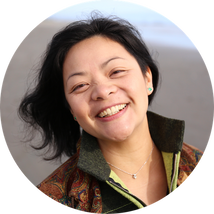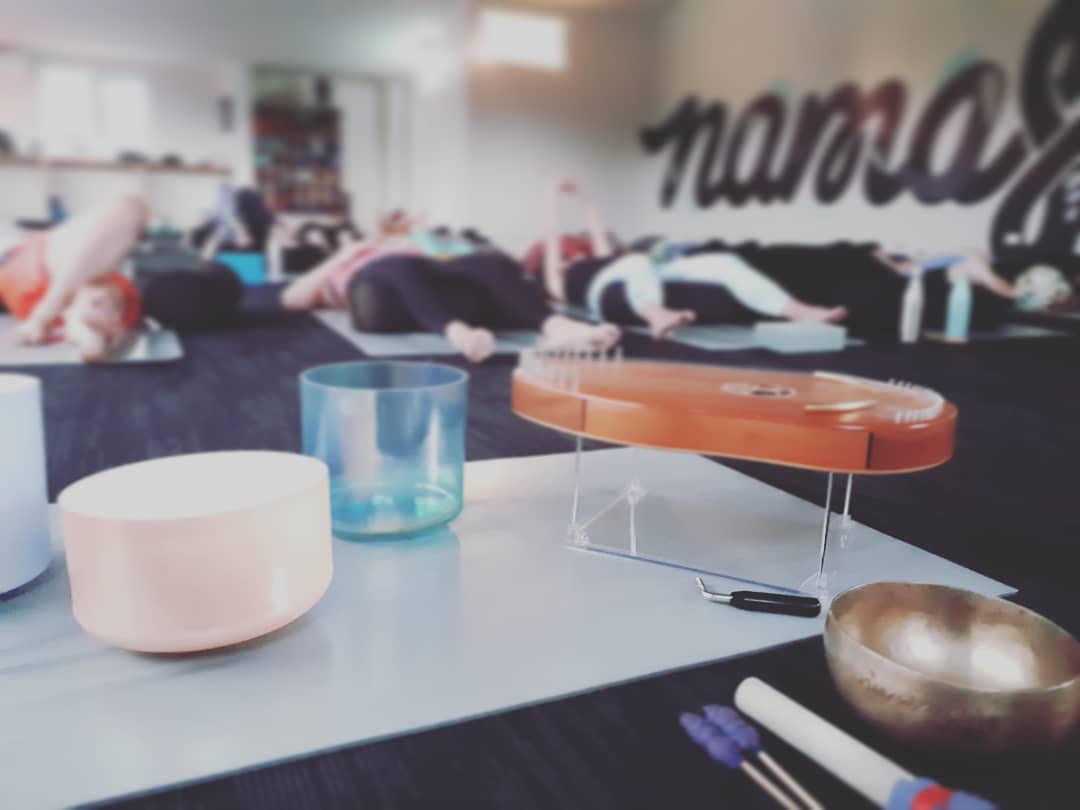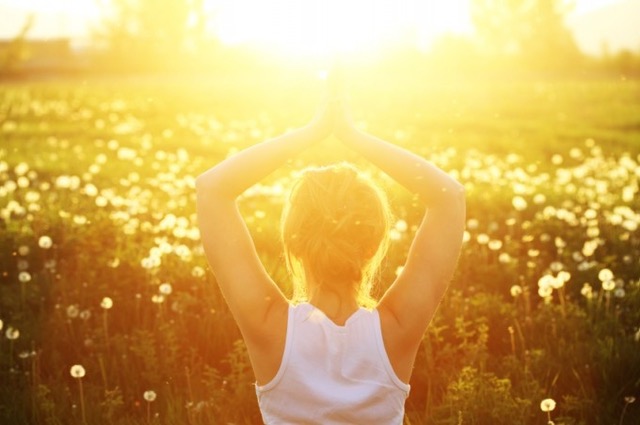 Yoga Nidra + Sound Healing
Awaken to your Atman – your true self
REGISTRATIONS NOW CLOSED.
In this one-off experience, Simone and Yee Ley come together to provide a blissful, centering journey back to your wholeness, or 'Atman' as it's known in ancient Vedanta philosophy – the eternal and imperishable life force within.
A perfect blend of Yoga Nidra and live sound are the two healing practices on offer. Which, when combined in this way, offer a highly potent line into self-awareness and self-knowledge, helping you to drop the veil of ignorance or illusion (Maya) that can often be the cause of suffering.
A timely experience to ground and connect to your inner source and light, harnessing a greater sense of trust – no matter the external forces at play.
About Yoga Nidra – w Simone:
Yoga Nidra is the most gentle of yoga practices where you simply lie on your back in corpse pose (called Savasana in Sanskrit).
In this particular practice of Yoga Nidra, you will be invited to connect with the trusting rhythm of nature, using the breath of life. Specifically, honouring the turn of winter hibernation to the light of spring that is upon us, whilst sensing the beauty and purpose in this constant flux of change.
Following this centering pranayama practice, Simone will guide you on a sacred journey around your body, rotating your consciousness and taking towards Atman – a serene, blissful state, ready to go deeper on your journey with sound bathing.
Yoga Nidra is also known as Yogic Sleep.
It not only helps you to recognise your more subtle energies, but also promotes deep rest and wellbeing.
Yoga Nidra can help you remain calm, need less sleep, and sharpen your mind and creativity long after practicing it.
This experience will include 20 minutes of Yoga Nidra, which is said to equate to two hours of sleep.
About sound healing – w Yee Ley:
Open and receptive after your Yoga Nidra practice, Yee Ley's sound-scapes will further nourish your entire being, vibrating every cell back to harmony, for just over one hour.
You will be treated to an array of healing sounds, from Yee Ley's sound healing toolbox, including her voice and instruments such as crystal and Tibetan bowls, reverie harp, shaman drum, and more.
All intuitively chosen in the moment and selected to energetically align with what the group and you need at an individual level to return to your natural frequency and experience the all-knowing light within.
Vibration is at the core of all life, with sound being an integral part of the human experience throughout all ages, whether that be as a means of communication or created as music.
This vibrational form is known to have the power to alleviate physical pain and shift emotional and psychological states, bringing about healing, harmony and connection.
Testimonials:
"As a sound healer myself, I was lucky enough to receive an authentically remarkable sound healing from Yee Ley whilst travelling around NZ. It is her heart connection that weaves the sacred fibres of her presence into the very essence of her work. Treat yourself, I guarantee you won't be disappointed." – Pete Bengry
"Yee Ley's Sound Healing offers a holistic alternative to reducing stress, creating harmony in the body and enhancing your wellbeing. – Fashion Quarterly Magazine
"I wholeheartedly encourage anyone to release the grasp of their rational, thinking mind and allow themselves to be transformed by the magic carpet ride that is Yee Ley's sound bath." – Leisa Hartford
Booking:
NOW CLOSED.
This experience will be at the beautiful Yoga Spirit studio space in Whanganui city.
Booking in advance is essential to ensure appropriate room set up.
Please register using the form below. Read the terms and conditions here and tick the declaration box in the registration form to fast track entry on the day.
Please make your contribution of of $25pp to Yoga Spirit: 38-9019-0371435-01. Use your full name as the reference.
Wear comfortable clothing.
All equipment will be provided (mat, blanket, bolsters/cushions), however please bring an additional cushion should you wish to offer any part of your body, such as head or low back/knees, extra support as you lie down for this noursihing experience.
Filtered water and organic teas are on offer.
Spaces are limited to respect current COVID-19 Level 2 guidelines.
Please note that we have opened up second later session at 5:00pm-6:30pm to honour those who missed out on booking for the first session at 3:00pm-4:30pm.
If you are booking for the waiting list, please hold off payment until you are notified of an available spot.
About your facilitators
About Yee Ley:
Yee Ley from 'Light Your Life' is a sound healer, intuitive and facilitator of possibilities and has provided sessions locally and internationally for more than 10 years.
She has trained with various voice and sound alchemists including; Stewart Pearce, Amanda Kent, and Jonathan Goldman
Yee Ley uses her voice and an array of specially selected instruments to create sound-scapes lovingly crafted to nourish your entire being – intuitively created using the finest selection of crystal bowls, chimes, harp and voice and more.
Her sharing intention is to invite people to know that a lighter way of living is possible and to provide experiences that allow people to realise the choices they are looking for.
Yee Ley's Sonic Tonics Collection can be found on Insight Times, Spotify, iTunes, GooglePlay and more.
More: www.yeeleylau.com
About Simone:
Simone from 'Yoga Spirit' is a 500-hour yoga and meditation teacher offering private one-to-one and group sessions, and open yoga classes and wellness workshops and experiences to the community of Whanganui.
She is Level Two advanced trained in Vinyasa Flow Yoga, Yin Yoga and Meridians, Mindfulness, Vinyasa Krama, Anatomy and Biomechanics, Vedic Philosophy, Yoga Sutras, Pranayama, Mantra, Meditation, Ayurveda, Restorative Yoga, Yoga Nidra and Kids Yoga Therapy.
Simone's teachings are informed by modern movement and biomechanics practices, as well as the wisdom originating from the great ancient sages of the East. Particularly Vedic philosophy and Ayurveda, natural scientific systems for living a more enriched, joyful, loving existence.
Believing the greatest work we can do is the work on ourselves, it's her teaching intention to offer a safe and welcoming space that awakens you to the true light and wholeness within. So you can expand and grow, so you ride the waves of life more smoothly, and so you can be a force of good in the world.
More about Simone here: www.simonegrant.co.nz/about