Full Moon Yinstorative + Yoga Nidra w Sound Healing
Full Moon Restorative Yin + Yoga Nidra w Sound Healing
Facilitators: Simone + guests
Bethany Coleman & Leaf Pohutukawa
When: Friday 30th April 2021
6:00pm-7:30pm
Contribution: $25pp
Venue: Yoga Spirit studio
Upstairs, 32 Ridgway Street
Whanganui
Please enter via Drews Avenue door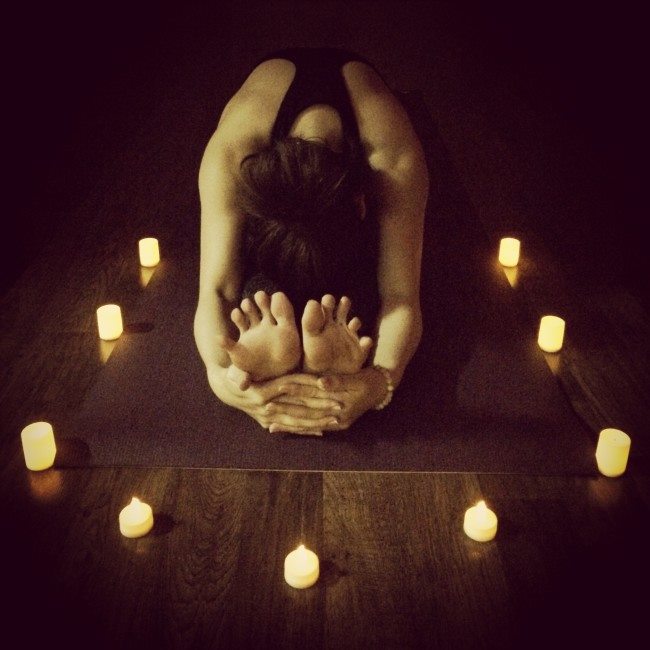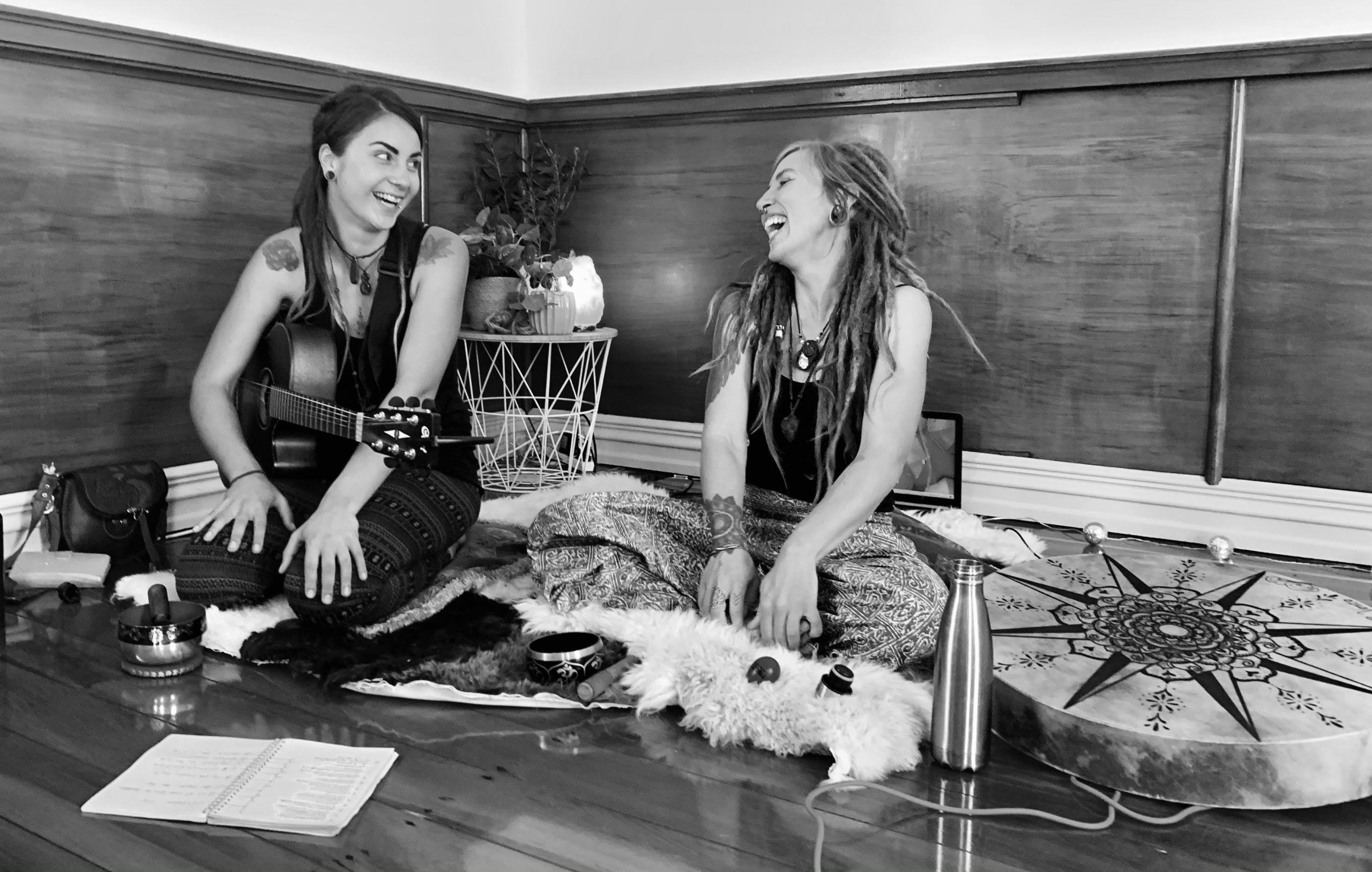 NOTE: This event is now full and has a waitlist. Please do not register or pay in advance, message Simone to be added to the waitlist – simone@simonegrant.co.nz.
Full Moon Restorative Yin + Yoga Nidra w Sound Healing
Following on from the magic women's Yin + sound healing experience last month, Simone, Leaf and Beth are coming together to offer this once again to many who missed out and many who have asked for it again – and this time we are offering even more, to both men and women!
The experience in brief:
A candlelit restorative Yin Yoga journey makes way for a sacred moon Yoga Nidra practice led by Simone. Calling on the healing water and beauty of the full moon, you will be guided on a special journey that nourishes and shines the light on any darkness.
Healing mantra and soundscapes by Leaf and Beth will be magically weaved throughout. This not only includes the blissful tranquil sounds of Leaf and Beth harmonising mantra (sacred Sanskrit) but also the integration of a range of instruments including crystal and tiebeten singing bowls, Shaman drum, shaker, guitar, chime bells and more – a true sound bath to help every cell vibrate back into harmony.
The intention of this powerful combination is to ignite and shine brightly your flame of your awareness, penetrating more light, joy and purity into your body, mind, and heart.
Only 1.5 hours long, but there's a lot on offer to share within community on this evening!
The experience in more detail:
This experience is timed to fall just after our full moon, calling on its healing waters and beauty to let go and manfiest the new.
It will be lit by candlelight and fairy lights, as night falls upon us.
The practice will end with an invitation to free write or journal to let go what you don't need with the passing of the full moon to allow the new manifestation of your desires in. Writing it down can help to cement your desires. You are welcome to bring your own favourite journal or use the supplied moon prompt sheets. Alternatively you can use this time to bask further in the soundscapes.
Organic teas, filtered water, and a seasonal fruit will be on offer to inspire your manifesting.
All equipment is provided (mat, blanket, bolsters/cushions), however please bring an additional cushion should you wish to offer any part of your body, such as head or low back/knees, extra support as you lie down in Savasana for the Yoga Nidra experience.  An eye mask, crystal, or any other sacred object is also most welcome.
About Restorative Yin Yoga – w Simone:
Supported by props, the Yin Yoga will be ultra restorative, allowing the big muscles within the body to soften so we can delve deeper into the deeper tissues of the body, gently stressing them to allow the free flow of Qi or lifeforce through the physical temple, priming it for Yoga Nidra and sound healing. This is a nourishing practice that is suitable for all stages and ages. No experience is necessary.
About Yoga Nidra – w Simone:
Following Yin Yoga you get to experience a Yoga Nidra practice, the most gentle of yoga practices where you simply lie on your back in corpse pose (called Savasana in Sanskrit).
In this particular practice of Yoga Nidra, you will be invited on a sacred journey to tap into the healing waters and beauty of the full moon, as we rotate consciousness to infuse this light into your body, heart and spirit.
Yoga Nidra is also known as Yogic Sleep. It not only helps you to recognise your more subtle energies, but also promotes deep rest and wellbeing.
Yoga Nidra is also reported to assist you in accessing your calm state more readily, improve your sleep, and sharpen your mind and creativity long after practicing it – 20 minutes of Yoga Nidra, which is said to equate to two hours of sleep. A practice that can be very replenishing for many of us in the West who often are sleep deprived and affected by chronic inflammation.
About sound healing – w Beth & Leaf
Open and receptive in and between your Yin poses, is the opportunity for sound to penetrate deep into your tissues, helping to further nourish your entire being and vibrate every cell back to harmony. 
You will be treated to sound scapes from Leaf and Beth, both local talented and soulful musicians. Their angelic voices will sing ancient and healing Sanskrit mantra and chants from the Bhakti Yoga lineage with their own harmonic twist, supported by traditional instruments such as crystal and tiebeten singing bowls, Shaman drum, shaker, guitar, chime bells and more. 
Booking:
This experience is held at the serene Yoga Spirit studio space in Whanganui city. Upstairs at 32 Ridgway Street. Enter on Drews Ave. 
Booking in advance is essential to ensure appropriate room set up and equipment.
Please ensure you register your interest using the form below. Read the terms and conditions here and tick the declaration box in the registration form to fast track entry on the day. You will know that your place has been confirmed by the confirmation message after registration. And by making payment of your contribution of $25pp to the Yoga Spirit bank account: 38-9019-0371435-01.
Please use your full name as the reference. First name in full too please.
Please wear comfortable clothing you can move in.
Spaces are limited. A waiting list will be on offer if spaces fill.
Please note Simone at Yoga Spirit offers a special yoga and wellness-based experience every month and sometimes inbetween. She also offers a regular weekly Tuesday evening Yin Yoga studio class and Friday morning Vinyasa Flow studio class. Sign up to the community or join the Yoga Spirit Facebook Group to stay up to date with new offerings or class information.