New Moon Retreat: Yin Yoga + Yoga Nidra
New Moon Retreat
with Yin Yoga + Yoga Nidra
Facilitators: Simone + Wisdom Is Yours
When: TBC
1:45pm-3:00pm (Yin Yoga + Yoga Nidra only)
10:30am-3:00pm (Full Retreat – see options)
Contribution: From $20pp
Venue: Wisdom Is Yours
200B Victoria Avenue
Whanganui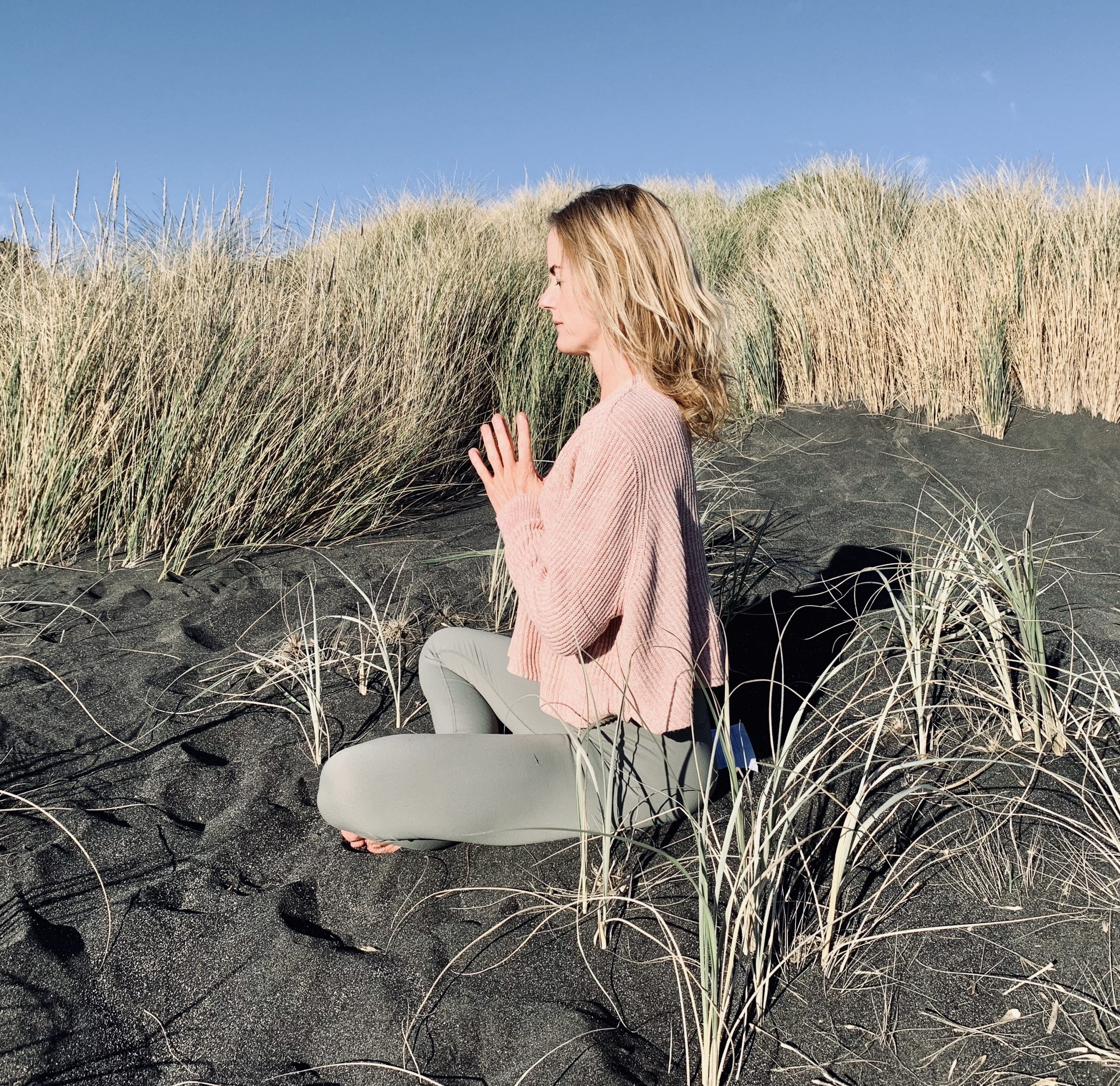 New Moon Retreat: Yin Yoga + Yoga Nidra
A deeply cleansing 75-minute Yin Yoga + Yin Yoga Nidra class themed and timed to sync with the energies of the new moon and her encouragement to release the old and open to the new.
This will be a practice to 'retreat' inward and to come home to the sacred wisdom of the body which carries the widsom of the mind – find the answers within.
The sequence of the practice will be inspired by Traditional Chiniese Medicine (TCM) to work on the meridians of the season, moving from winter to spring, with the kidney and bladder to stay nourished, and the liver and gallbladder to stay flexible , wrapped in a little earth energy to ground and centre.
Yoga Nidra, a guided practice between waking and sleeping, will rejuenvate the body and mind as we call on the healing cleansing waters of the moon, called soma.
This is an accessible practice for everybody, age and stage, including pregnancy. However, please indicate any injuries, limitations, and/or pregnancy term when booking.
"If you want the truth, I'll tell you the truth; listen to the secret sound, the real sound, which is inside you." – Kabir
About Yin Yoga and Yoga Nidra:
Yin Yoga is a gentle, passive practice to slow down, tune in and let go. Yin addresses the connective tissue, which reduces pain and stiffness, improves body posture, strength and endurance and creates elegance, harmony, greater mobility, and health. It is also reported to reduce stress, calm the nervous system, and detoxify. It follows Traditional Chinese Medicine (TCM) wisdom, working with the meridian pathways of the body for healthy Qi (prana or lifeforce).
Yoga Nidra is a systematic practice of moving awareness from your external world to the inner world, where you enter deep states of conscious relaxation. It offers a state of deep sleep where senses, intellect, and mind relax – it will help you recognise your more subtle energies, and promotes deep rest and wellbeing – 15 minutes of Yoga Nidra, is said to equate to several hours of sleep.
Full retreat offer:
This class is part of a 'New Moon Retreat' day and follows meditation, massage, plant-based lunch, and crystal messages offered by the Wisdom Is Yours team. The retreat is held at Wisdom Is Yours on Victoria Avenue, Whanganui.
Schedule:
10:30am – Cleansing meditation
11:15am – One hour massage
12:30am – Plant-based organic lunch
1:15pm – Crystal messages + crystal to take home
1:45pm – Yin Yoga + Yoga Nidra
Pricing:
Full day – $120
Half day am – $80 (meditation + massage + lunch)
Half day pm – $40 (crystal + Yoga)
Yoga only – $20
Booking:
Please contact Simone for Yoga class enquires and Wisdom Is Yours team for more information about the other elements of the retreat, and also to book your spot:
Wisdom Is Yours:
220B Victoria Avenue, Whanganui
06 345 5002
FB @wisdomisyours
www.wisdomisyours.co.nz
About Simone:
Simone from 'Yoga Spirit' is a 500-hour yoga and meditation teacher offering private one-to-one and group sessions, and open yoga classes and wellness workshops and experiences.
Simone is Level Two advanced trained in Vinyasa Flow Yoga, Yin Yoga and Meridians, Mindfulness, Vinyasa Krama, Anatomy and Biomechanics, Vedic Philosophy, Yoga Sutras, Pranayama, Mantra, Meditation, Ayurveda, Restorative Yoga, Yoga Nidra and Kids Yoga Therapy.
Simone's teachings are informed by modern movement and biomechanics practices, as well as the wisdom originating from the great ancient sages of the East. Particularly Vedic philosophy and Ayurveda, natural scientific systems for living a more enriched, joyful, loving existence.
Believing the greatest work we can do is the work on ourselves, it's her teaching intention to offer a safe and welcoming space that awakens you to the true light and wholeness within. So you can expand and grow, so you ride the waves of life more smoothly, and so you can be a force of good in the world.
More about Simone here: www.simonegrant.co.nz/about